With non-essential shops and services closed due to Covid-19, I've been unable to get new bases, frames or other materials. So I decided to do a bit of re-recycling: re-using old bases from works that hadn't gone so well…
I've been making a work to photograph for my 2020 Christmas card – (never have I been so well organised in advance!) It's a beautiful image of the Madonna and Child by Russian Expressionist Mikhail Vrubel whom I discovered recently. There is a sadness and serenity in the faces which I love …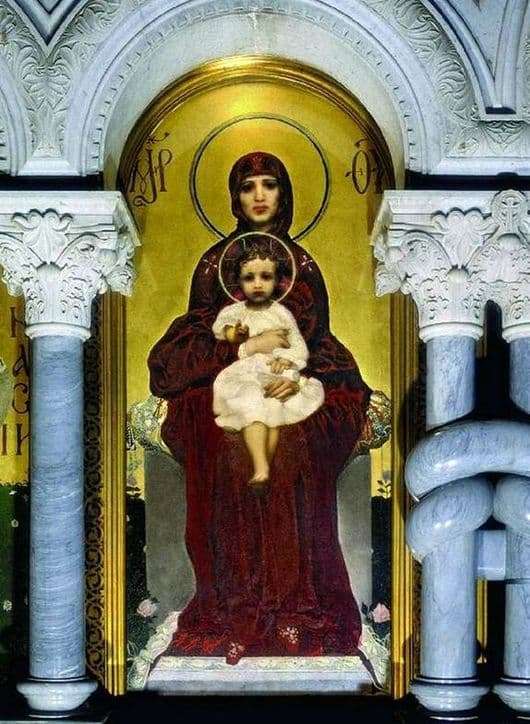 I decided to use an old base on which I had previously made a collage from handmade paper and paint, in mainly green-gold and yellow tones. I'd intended to cover this collage with found materials but realized I loved the colours just as it was – there was something of an ancient 'fresco' feel to it.
Originally, I had planned a bright gold halo for Mary but it looked wrong – the contrast between the shiny materials and the matt background was too great. I took off most of the gold to tone it down and am much happier with it. Working intuitively, I keep what works and scrape off what doesn't.
I have added in some small pieces of red and green to link the halo with the background. I've realised I often notice more things which are 'not quite right' in a photograph of a work than looking at the actual thing – it's a very helpful stage of the process.
Baby Jesus's hair is made from gold Go-gos, plastic chains and animals – I'm having great fun!!
More to follow …